Press Release of BOF for the Drama GKFG
Here's the official Press Release of BOF that accompanied the photos below.
On March 16 in Jeju island, the GKFG started shooting after a ceremony wishing for success.
GKFG is a huge project, which gained attention since long before its start.
All staff including director Kim Jong Hak, writer Song Ji na, and main charactors such as BYJ, Choi Min Soo, Park Sang Won, Park Sang Myun, Yoon Tae Young, and Lee Da Hee. This was the first time that all the main charactors gathered together.
BYJ
, who acts as Dam deok, spoke about long-waited GKFG, "
I am glad to be altogether with the director and other actors. It was a meaningful time. I am looking forward to the success of this drama, I am a bit anxious, also. I hope all the staff to be in good condition without any accident. I will do my best to the last moment."


Park Sang Won
(acting as Yon Ga Ryo) said, "
The shooting begins at last. I am expecting this place to become a great studio within several months. I hope everyone to have a good start."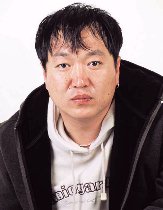 Park Sang Myun
(acting as Joo Moo Chi) said,
" I am glad that the shooting has started. I am very glad to work with great actors such as BYJ, Park Sang Won, and Choi Min Soo. I am also glad to work at this wonderful island Jeju."
Yoon Tae Young
(acting as Yon Ho Gae) said, "
I've prepared about 2-3 months for GKFG. It will be a hard task, but I think I will learn a lot. Let's do our best."
Lee Da Hee
(acting as Gak Dan) said,
" I prepared a lot. I feel strain, but I am expecting a lot. I will show you my best performance."